Find & Explore Colors
The experts at Sherwin-Williams know color and how to make it flow through your home. Use the tools below to find the perfect shade for your next project.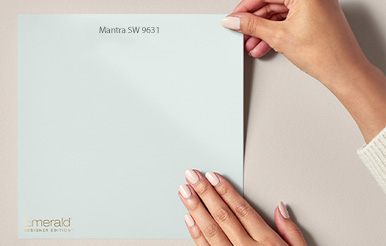 No mess. No dry time. Our 8" x 8" peel & stick color samples are available in our most popular colors. Order now for only $3.95 per sample.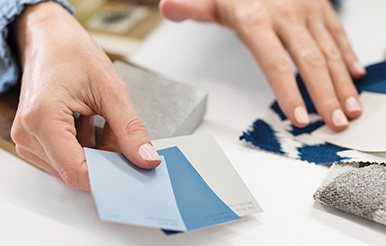 Now, get up to 10 of our 2" x 3" ColorSnap® color chips delivered, FREE. Search colors by name, color family, or browse our Color Collections.
Emerald Designer Edition color chips available exclusively for order online at swcolorchips.com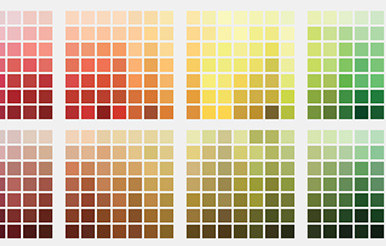 With over 1,700 Sherwin-Williams paint colors, there's a perfect color for every mood, every space and every project.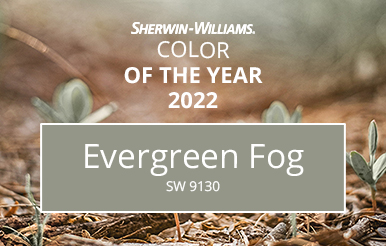 Sherwin-Williams presents the 2022 Color of the Year – Evergreen Fog SW 9130. Embrace a new beginning with a cool and soothing gray-green hue.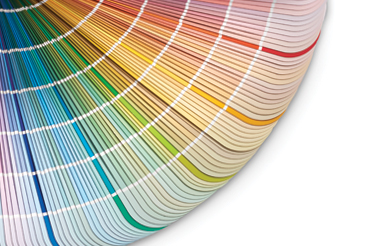 Paint Colors by Collection
Sherwin-Williams' color collections help you mix & match colors with ease and without the guess work.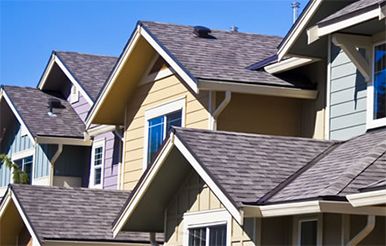 Homeowners Association Color Archive
Ready to paint your home's exterior but worry about your Homeowners Association's color guidelines? Browse our HOA Color Archive to find the approved colors for your home.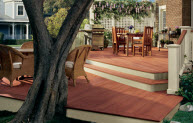 Our world of color doesn't stop with our paints – our wide variety of stain colors and ideas can elevate the asthetics of any staining project. Learn how stain colors help create design harmony throughout your home.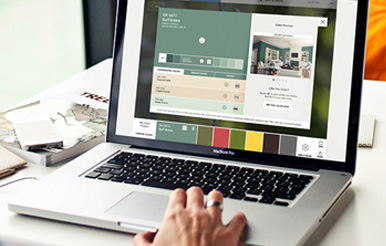 ColorSnap® Visualizer for Web
Explore the endless possibilities of Sherwin-Williams paint. Simply upload a photo or choose one of ours, then drag and drop a color or use the brush to virtually paint your scene.
Featured Color Collections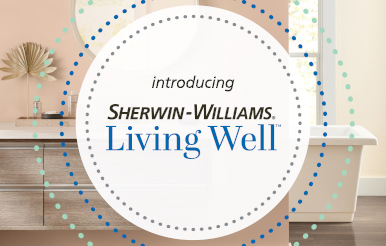 The Living Well™ collection is an inspired mix of colors and paints carefully chosen to invite a sense of comfort, style, and well-being into your home.
Living Well color chips available exclusively for order online at swcolorchips.com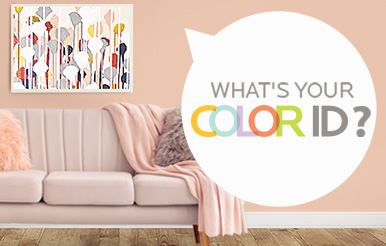 Our exclusive palettes have been thoughtfully curated to reflect personality allowing you to mix and match with confidence. Simply choose the colors that move you and watch any room come together effortlessly.
Pottery Barn Brands Color Collections
Cozy up to the everyday neutrals and seasonal hues from Pottery Barn brands' Fall/Winter 2021 palettes. These hand-selected colors pair with their latest collections of furniture and decor to create harmonious style from the ground up.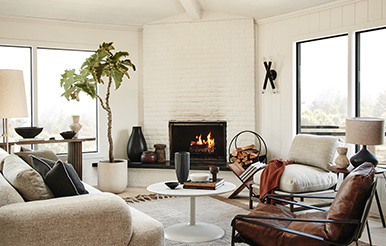 A collection of go-to whites and saturated hues give West Elm's paint palette its sophisticated edge.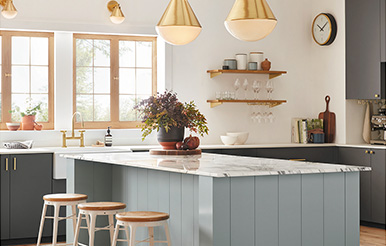 Tap into Rejuvenation's timeless style with the inviting hues from their paint palette.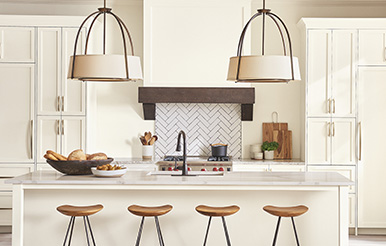 Our Finest Whites Color Collection
Need help finding the right white? We offer a range of whites that can be used to create a space that is quiet and understated or bold and striking.